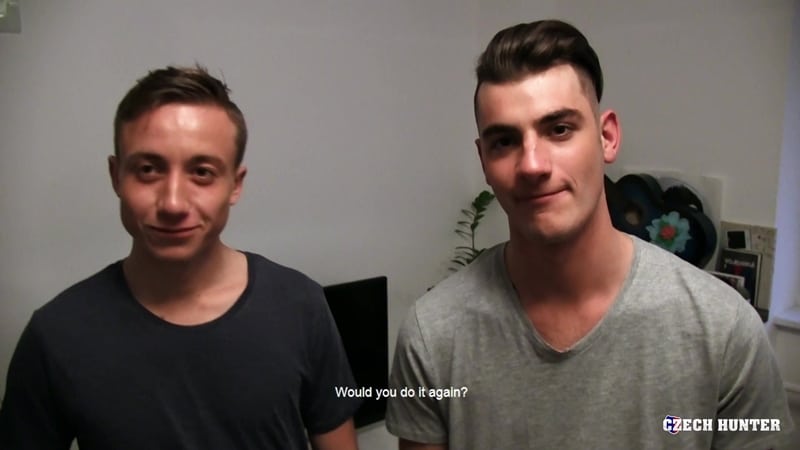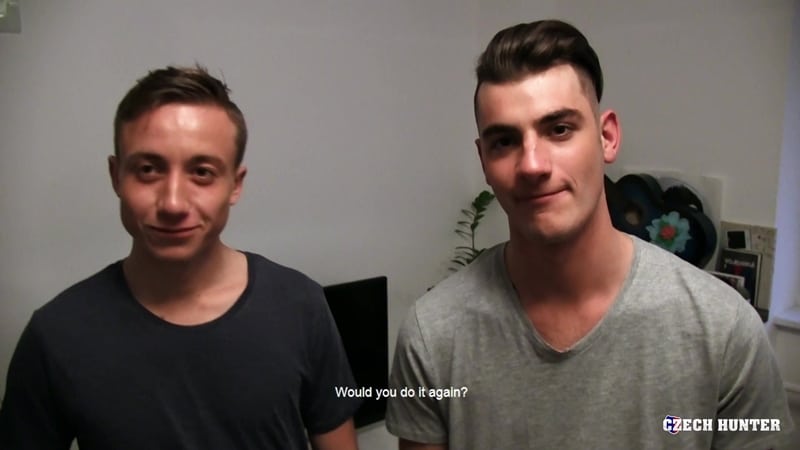 CzechHunter says: My friend fucked this cutie a few years ago. Now the guy called us asking for more action and money, he even wanted to introduce us to his friend. I agreed because it meant two new asses for my dick.
Both dudes looked really good when I met them so I couldn't wait to start. One of them invited us to his flat. Once we got there, I told them to undress and enjoyed the view. The guys were nicely ripped and got big cocks.
They were a bit shy, two friends after all… First, I let them make each other hard and then the new one took care of my dick. The new guy was a natural.
We took turns fucking his tight ass until it was stretched wide open. He loved it and cummed faster than we did.
And then he continued like nothing happened until everyone else cummed! He was simply incredible.