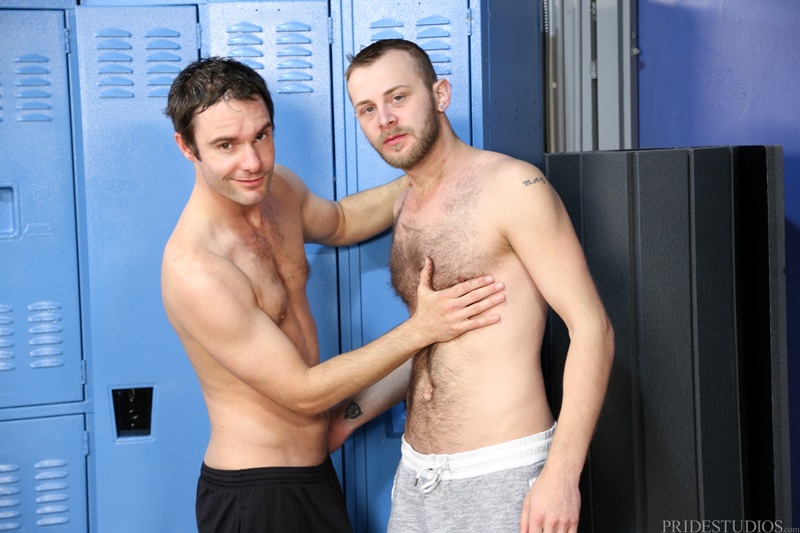 Men Over 30 says: Cameron Kincade and Chandler Scott have just finished their work out and have come to the locker room to dress down. Both are very sweaty and energized, not to mention horny. Chandler asks Cameron if he thinks he should possibly shave off his body hair and maybe he won't sweat as much.
Cameron says he has never noticed how hairy he was, but that he should keep the hair, it looks sexy on him. He runs his hands through Chandler's hairy chest and asks if he is equally hairy down below. As he explores Chandler's hairy body, both guys are excited and Cameron starts sucking Chandler as his cock begins to grow in his mouth.
Chandler then sucks Cameron and turns him around to rims his ass. Chandler fucks Cameron in all over the locker room and at the end he pounds Cameron hard until he shoots his cum right onto Chandler's furry belly.
Chandler pulls out and shoots a massive sprinkler type load all over Cameron drenching him in cum.