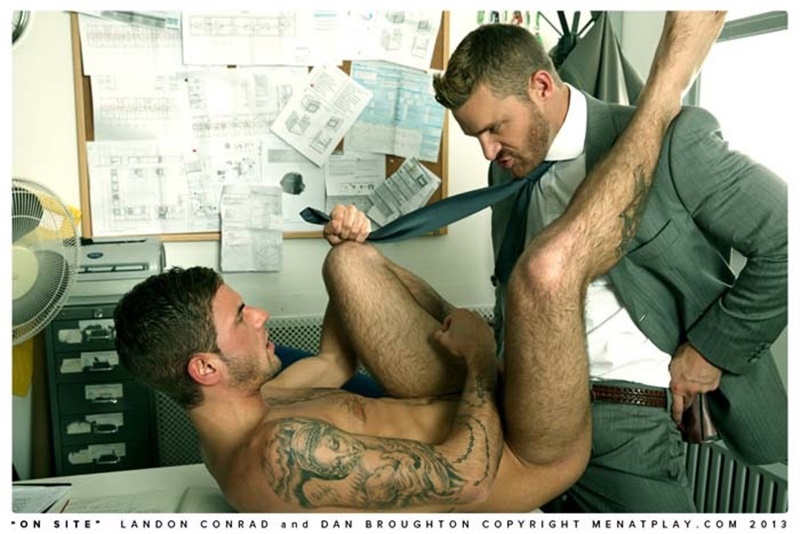 Men at Play – Back On Site – Landon Conrad and Dan Broughton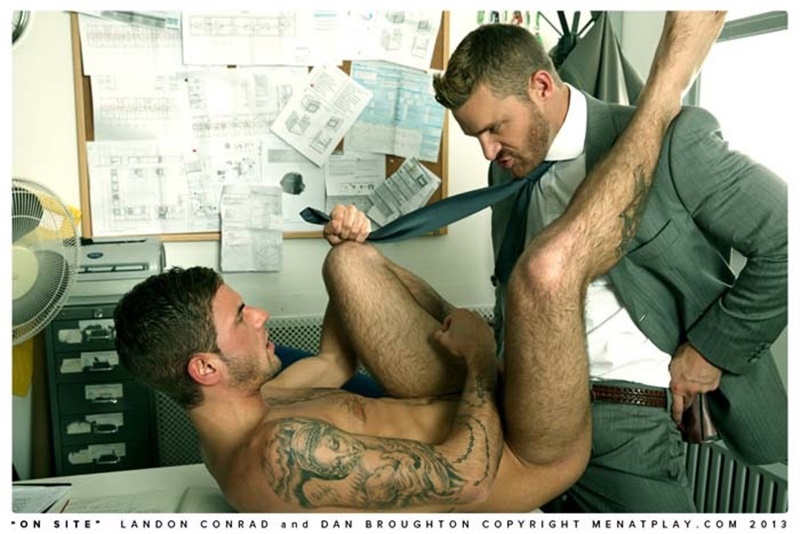 Men at Play says: Landon Conrad makes his long awaited return to Menatplay this week alongside newbie Brit Lad Dan Broughton who reports for his first day back at the construction site.
While Danny comes in to change Landon watches the young builder discretely as he strips out of his work gear. But when its time for Danny to leave Landon asks him to hang around a bit longer.
And after lusting over the hot young builder all day Landon finally gets his hands on him, and his lips around his big uncut dick.
Landon devours every inch of the handsome lad, first deep throating his dick, before flipping him over and burying his tongue in his tight ass, eating him out hungrily in preparation for a hard pounding over his desk.
The whole time keeping his suit perfectly done up while he fucks the naked boy and gives his dutiful employee a face-full of hot cum.