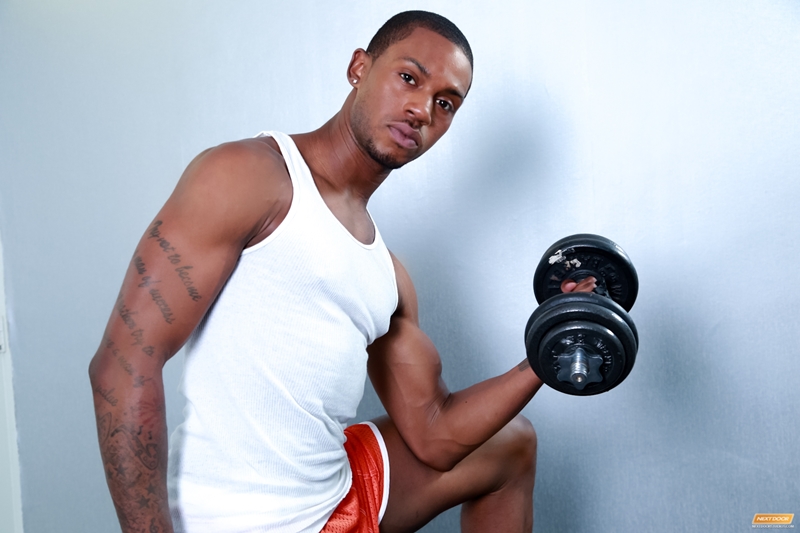 Draven Torres and Krave Moore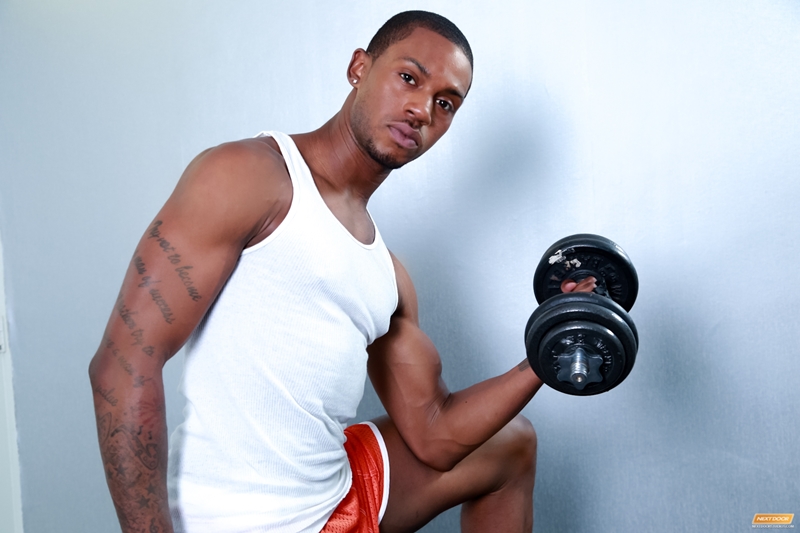 Next Door Ebony says: As Draven Torres shows Krave Moore some effective, body-shredding weight exercises, he notices something else getting pumped inside Krave's shorts.
When Krave lays back on a bench to perform the next set of lifts, Draven takes advantage of the situation and pulls down Krave's shorts to reveal a hard dick, poking out from under the elastic.
Then Krave moves around behind Draven and licks his tasty man hole.