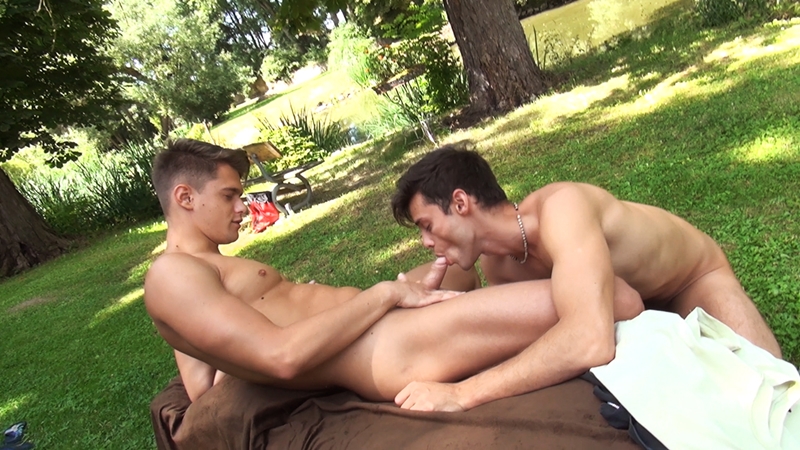 Outdoor bareback fucking Andre Boleyn's huge raw dick ravages Tony Conrad's hot boy hole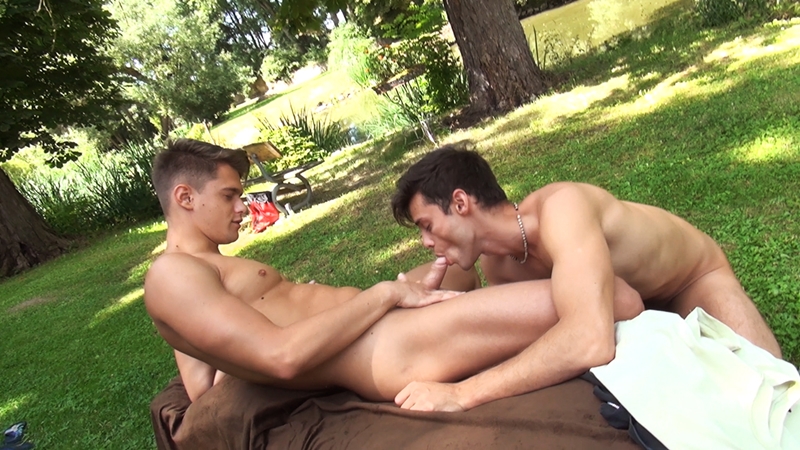 Belami says: It is a gorgeous blue sky day at Castello Kinky Angelo and out two sexy young studs are mucking about in the sun.
Andre Boleyn and Tony Conrad thought that they would spend their day-off exploring the beautiful garden but as usual Adam and Kevin are planning to film today and as usual they have forgotten to arrange some boys to film.
Fortunately they get lucky when they come across our sexy pair making off (actually stealing a lounger from inside) so that they can be more comfortable while relaxing by the pond.
Both boys have been with us for quite a few years, but seem to only get more handsome and sexier with time, and, as they both renown lovers, make it as for our cameramen to capture this fantastic outdoor encounter.
The scene is at the same time sexy, sensual, and playful and a great way to wrap our Summer Loves week.