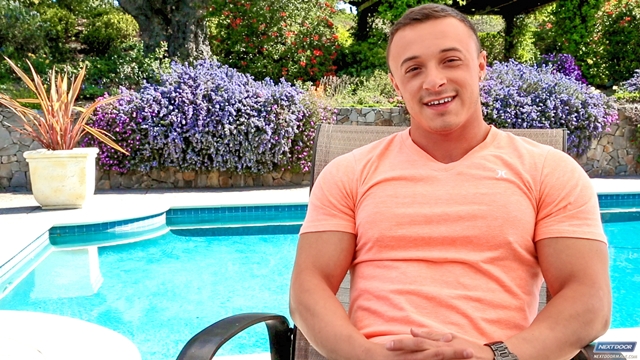 Marco Ratillo
Next Door Male says: Marco Ratillo is a cannonball of energy, barely able to sit still, budding with energy like the spring flowers in bloom all around him. A former gymnast turned body builder, he displays both his strength and flexibility and is quick to come out of his clothes.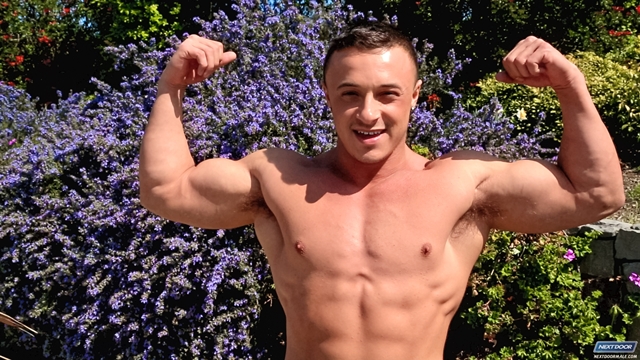 Rolling around on the recliner, he looks over his shoulder and the sun glimmers off his diamond earring, his swelling cock traced in outline beneath his aqua blue briefs until he peels them off and spreads his legs wide. With his feet dangling off the side, he strokes his cock and teases the head with the tip of his index finger.
Playing with a drop of pre-cum and then standing up and wagging his cock around the room. Then falling back into the chair and launching his huge cum load all over his rippled chest and abs, finally throwing his head back, exhausted.