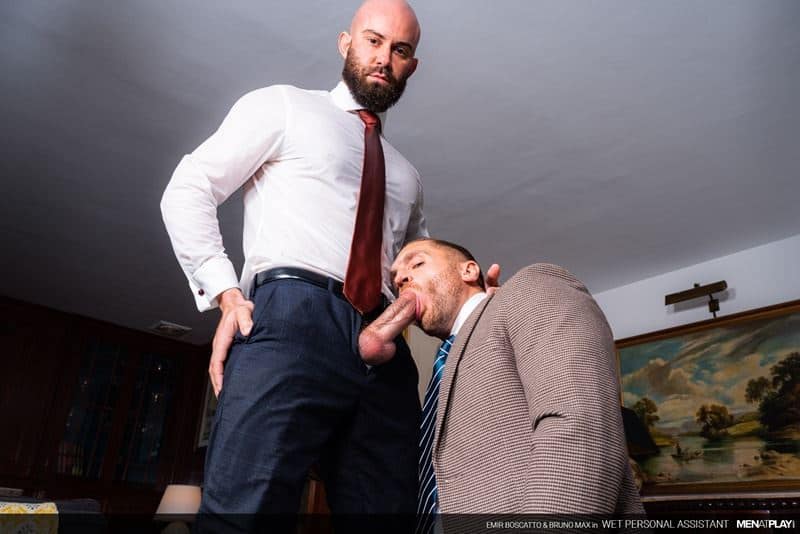 Hot bald muscle stud Bruno Max's huge raw dick bare fucks suited bearded hottie Emir Boscatto's hot hole
Men at Play says: Emir Boscatto is a successful international businessman interviewing candidates to be his new personal assistant.
Bruno Max, an experienced professional, believes he has all the requirements needed for the position and decides to apply.
At the interview, Emir starts to evaluate his new candidate's skills asking how many things he can handle and how far he is willing to go to obtain the job.
All job candidates say the same thing: Yes, they have the skills and right mindset for the job. So, Emir has Max prove it. He takes his handkerchief from his jacket and throws it into the swimming pool and asks Bruno to fetch it.
Bruno jumps into the pool without any hesitation suited and wet, he will soon also prove that business and pleasure can mix.